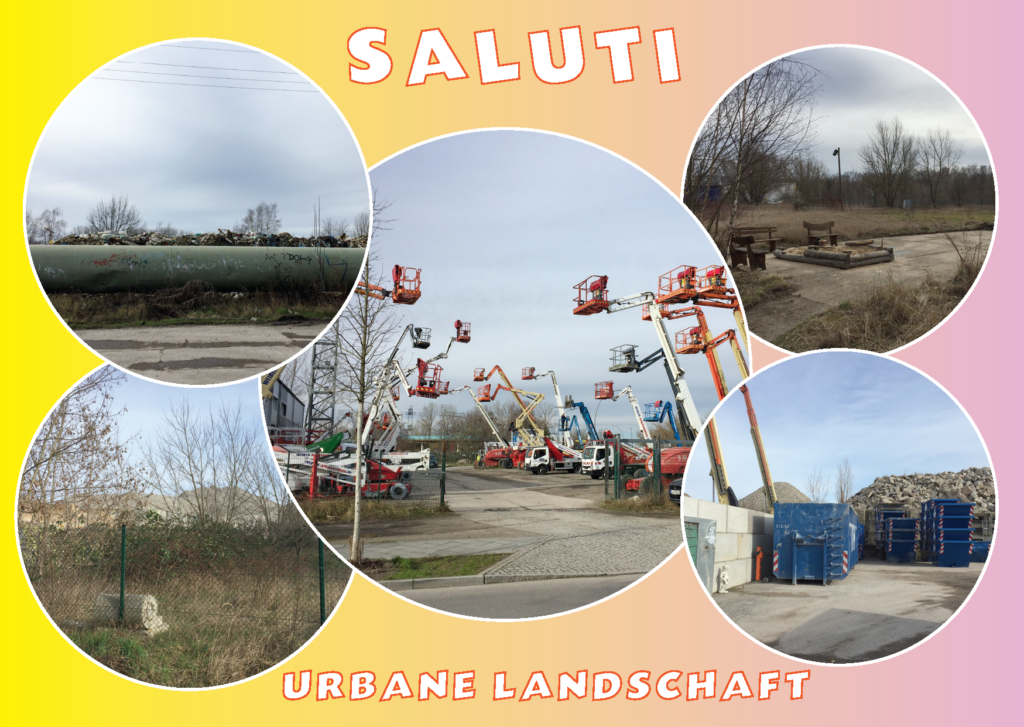 ft (federica teti) architect and visual artist. She works in the field of urban practice and experimental art education between Italy and Germany. She collaborates with art-collectives, cultural associations, theaters and schools. She has been involved in many interdisciplinary projects working with children, teens and people with migration backgrounds. Since 2016 she works under the name ftts together with the sculptor and performer todosch schlopsnies. Since 2020 artistic director of the pilot project and urban practice city campus Stadtwerk mrzn (Berlin Marzahn) for the S27-art and education and founded by ESF (European Social Found). Her practice is questioning the substance of urban/public spaces through artistic interventions: The focus is to experience cultural participation and diversity, empower community, share knowledge and have fun while doing it. Drawings and graphic design are central tools in her work, 2021 for the MA "Art in Context" at UdK Berlin she published "baustelle urbane praxis in marzahn" a "DIY-academic-book" presenting theoretic backgrounds of urban practice and portraying her experience in the context of the project Stadtwerk mrzn.

---
collaborations:
S27 – Verein für die interkulturelle Jugendarbeit / Berlin.
PARKAUE Junges Staatstheater / Berlin.
HAU Theater / Berlin.
FFT Freies Forum Theater / Düsseldorf.
FELD Theater für junges Publikum / Berlin.
JTW jugendtheaterwerkstatt spandau e.V. / Berlin.
prinzessinengärten, das Archipel, Zeroidee
since 2020 ftts ist the artistic direction of Stadtwerk mrzn – S27 Kunst und Bildung // Campus Urbane Praxis in Berlin
2013 • 2016 freelance work for raumlaborberlin – laboratory for experimental architecture and urban practice, Berlin.


Graphic and editorial design (among others):


Art City Lab, New Spaces for Art • jovis (2014);
Das Gute und das Öffentliche • ZK/U press (2015).
And joined the artistic residency Lotville, landscape of desire • raumlaborberlin for 10éme Parcours d´art contemporain en vallée du Lot / Maison Des Arts Georges Pompidou / Département du Lot, France.
---
education:
2021 MA Art in Context
Universität der Kunste / Berlin, Germany
2011 MA Architecture
Università IUAV di Venezia / Venice, Italy
---